Eagles in Killarney
Its been over 100 Years since Eagles have rode the Thermals over the Lakes of Killarney, There back !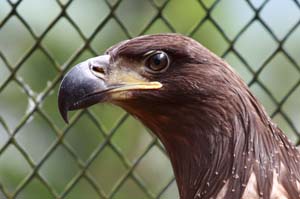 Thanks to Dr. Allan Mee and the Eagle Trust a Reintroduction program began in 2007 and to date over 50 White Tailed Eagles have been released into the Killarney National Park. From here they will settle on the Rivers, Lakes and Costal regions of Ireland.
8 foot wingspan and its floor board shape make them easy to recognize.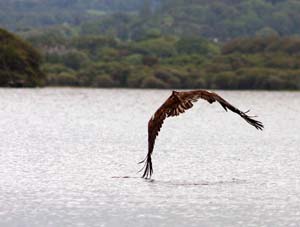 Photo taken near the Lake Hotel & Friars Island on the lower Lake Killarney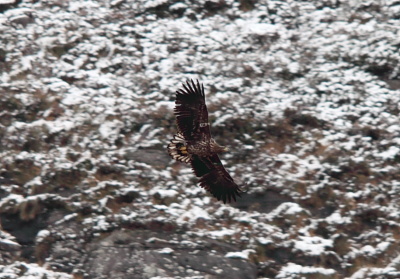 Snow in Killarney, and Soaring Eagles are plentiful.

Staying at the Lake Hotel in Killarney you have a great chance of seeing the Eagles in their natural territory