Cycling in Killarney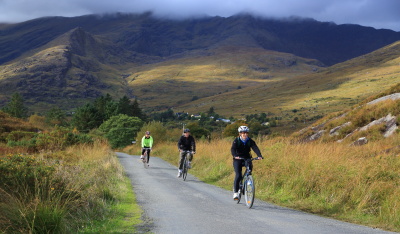 Cycling in the Black Valley Killarney
Killarney is an ideal location for every level of Cyclist, there are numerous on road and off road trails in the Killarney area.
Here are some suggestions !





Ross Castle, Copper Mines ,
Library Point, 3-6 miles, The Gap of Dunloe.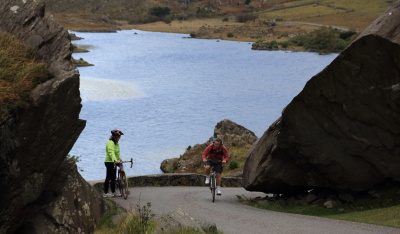 Cycling the Gap of Dunloe Killarney






The Gap of Dunloe, starts at at Kate Kearney's Cottage, heading up the gap to the Head of the Gap, on to Lord Brandon's Cottage, hop on a Boat with Bike travel 22 KM's to Ross Castle. or alternately go to Moll's Gap, Ladies View and Muckross House by road.
This magnificent Trip can be Booked locally at your Accommodation in Killarney.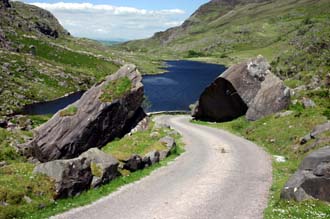 Turmpike Rock at the Gap of Dunloe




Kerry bike rental with Dave Sheehan of Killarney Rent-a-Bike, Killarney's original Bike Rental.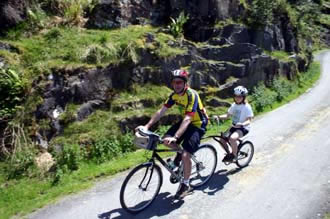 There are many Cycling Trails in Killarney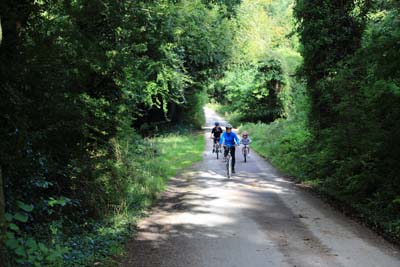 A Cyclist's paradise, Killarney is a mecca for Cyclists with endless trails through out the Killarney National Park and the surrounding areas.
Free Map of Killarney
Download free Map of Killarney, Beara Peninsula, Ring of Kerry & the Dingle Peninsula. (pdf)
May take a few minutes, Large Map
Ring of Kerry Maps and Guided Tour
You can cycle the Gap of Dunloe put your bike on a boat and take a 22km boat Journey back to Ross Castle.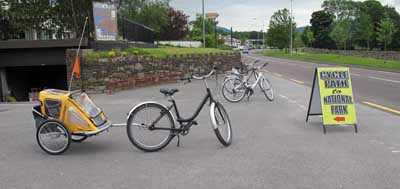 Bike Rental in Killarney
Accommodation / Bike storage / Drying Room / Location, Location, Location ! Free Maps of the area