Boat Tours in Killarney
& Boat Trips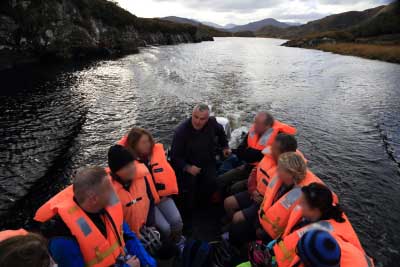 Lengendary Boatman on the Lakes of Killarney "Donal Ducks"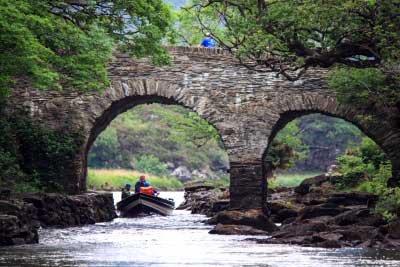 Old Weir Bridge Killarney and the Meeting of the Waters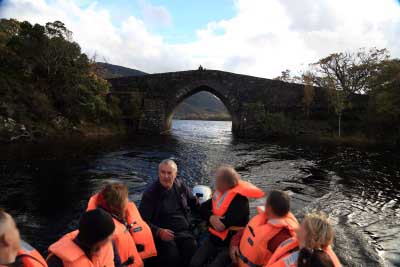 Bricin Bridge Killarney, joining the Lower Lake with the Middle Lake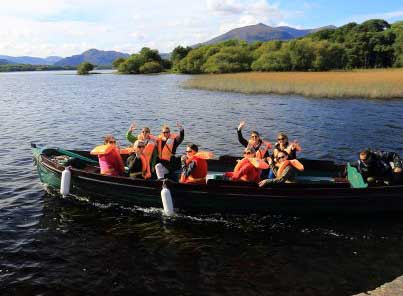 Lake Hotel Guests depart for a Tour of the Lakes of killarney.
Recommended spots to tour from the Lake Hotel are :
Osprey Rock, Muckross Abbey & Friars Island
Innisfallen Island
Ross Castle
The Burnt Island (Eagle spotting)
O'Sullivans Cascade
Dinis Cottage
Muckross House
Meeting of the Waters
The Eagles Nest
Upper Lake
Lord Brandon's Cottage
Boat Trips in Killarney
Boat trips on the Lakes of Killarney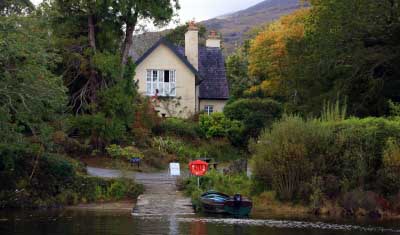 Boat Trips to Dinis Cottage Killarney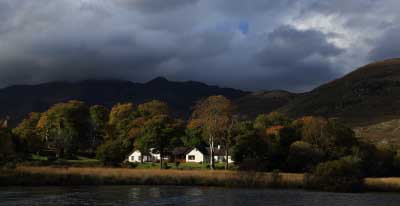 Lord Brandon's Cottage Boat trips in the Black Valley Killarney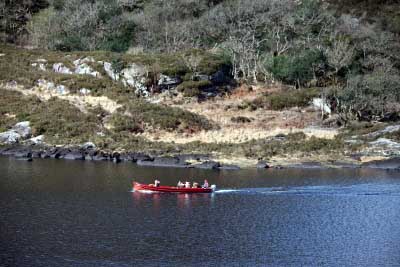 Boat Tours at the Upper Lake Killarney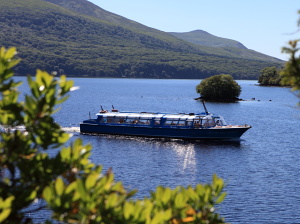 Ross Castle is where you can have a local guided open Boat or a covered over Lake Bus to bring you around the Lakes. You will pass Innisfallen Island, Library Point, Governors Rock and the Old Copper Mines. You will also be able to see Innisfallen Abbey and watch out for White Tailed Sea Eagles, seen regularly over the lakes. There are beautiful views of the Woodlands, Islands and Mountains with an abundance of wildlife. In Autumn the mountain shore area of Tomies Wood, O'Sullivan's Cascade, the Royal Oak & the Burnt Island are the best place to see Eagles and maybe an Falcon.

Sailing Times
11.00 hours, 12.30 hours, 14.30 hours, 16.00 hours, 17.15 hrs
Subject to change and pending weather conditions and seasonality
Private Charters
Private charters are our specialty! Whether you are planning a casual get-together, conferences, school tours, team building trips or special interest groups