Derrynane Beach Caherdaniel
We recommend our Guests at the Lake Hotel Killarney to make a stop ar Derrynane Beach while driving the Ring of Kerry. Ahamore Abbey is at the North end of the Beach and at the other end is the privately owned Boat House at the end of the Long Beach. The Long beach is unsuitable for swimming but there are three other beautiful Beaches for swimming.

Ring of Kerry Beach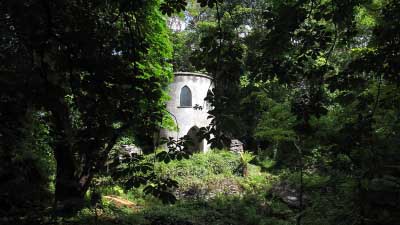 Daniel O'Connell's Summer House on the Grounds of Derrynane House Caherdaniel County Kerry.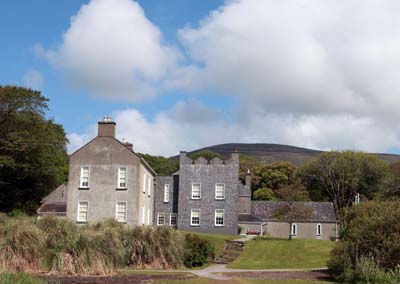 Derrynane House is open to the Public, once home of Ireland's Great liberator Daniel O'Connell.
The House is a Museum with a coffee shop and a beautiful Chapel joined to the House. Derrynane Gardens are also on the grounds with beautiful walking paths not forgetting the Beautiful Beaches of Derrynane.
Derrynane Beach on the Ring of Kerry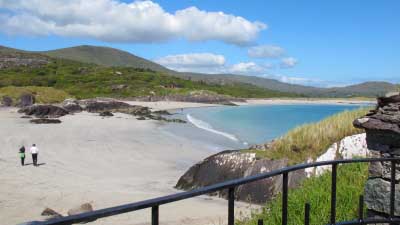 Derrynane Beach from Abbey Island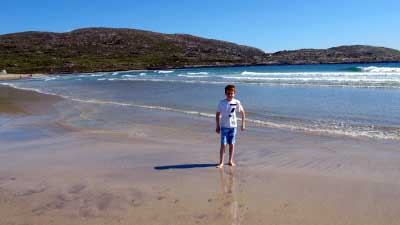 Long Beach in Derrynane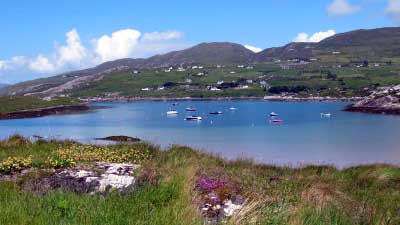 Derrynane Harbour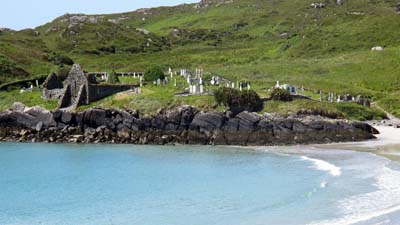 Ahamore Abbey at Derrynane