Surfing in Kerry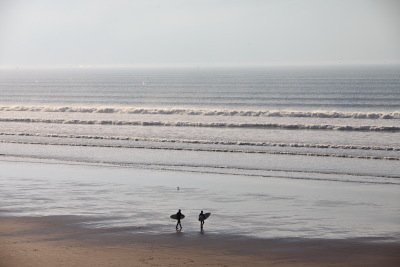 Surfers on Inch Beach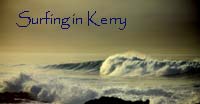 Surf Season in Kerry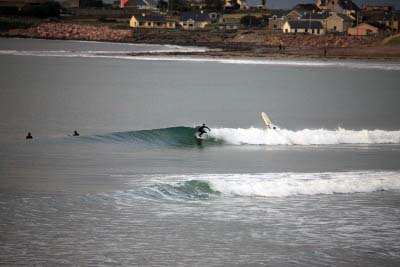 Surfer taking off at Drainpipe, Brandon Bay Kerry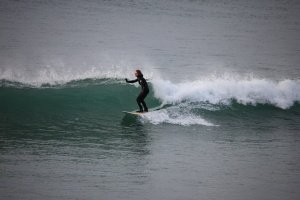 Surfer enjoying clean Winter swells in Kerry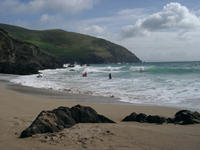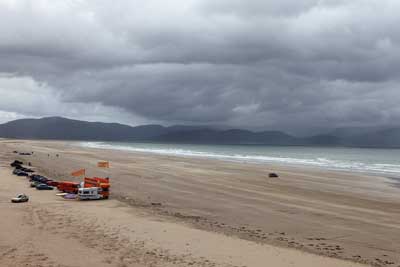 Take a Surfing Lesson at Inch Beach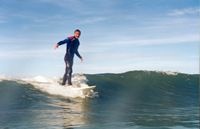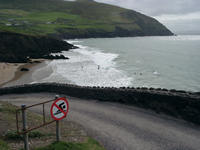 Is this Ireland's first Surfer ? (taken in the mid 60's in http://www.kingdomwaves.com/ballinskellig's Bay near Waterville, Co. Kerry http://www.kingdomwaves.com/y - beside the Golf Course )
http://offshoresurfschool.ie/surf-in-inch
http://www.skelligsurf.com/new_site/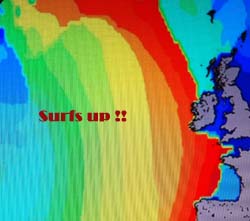 Surfing Brandon Bay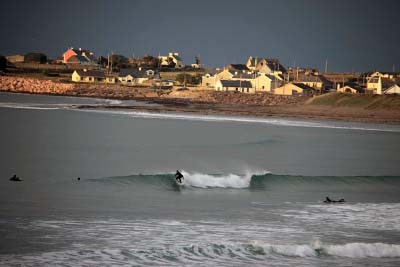 Winter Surf, great clean waves !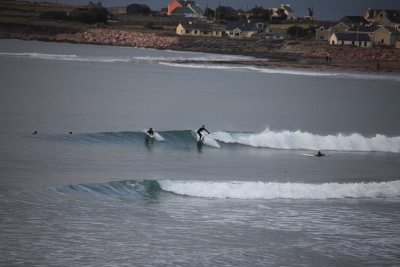 Surfing Drainpipe in Kerry, .. Surfing Brandon Bay

Garrywilliam Point in Brandon Bay only for the best Surfers, its very Dangerous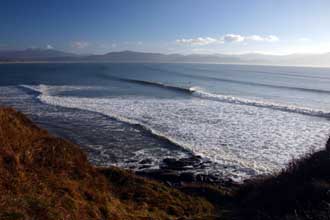 3000 miles West and 7000 South
the Atlantic Ocean's energy is released
on Ireland's Coast from time to time
causing large swell's to break
on our Coastline brining excellent
surfing conditions !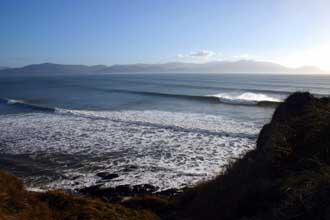 ********************
Looking for Accommodation ?
Blast from the past courtesy of
http://longboardirl.2.forumer.com/a/irish-surf-surfari-1967_post824.html
Johnny McIlroy - Reenroe 1967
Photo by Des Thompson
Billy Huggard, the hotel proprietor, let our party of surfers and hotel guests round to the north shore where we checked out the bays and beaches. At last we found some really spectacular surf at Reenroe, a fantastic sight, a good break holding its shape. The offshore winds were blasting the tops off eight-foot walls. Even in the very windy conditions, you could see the possibilities of near perfection. The tide was well out but we had to surf to eat, so out went Tigger Newling and Johnny McIlroy. The short session was soon over, no question about blasting this surf wide open; it was a little too hairy.

After this brief demonstration, the hotel guests were stoked so we promised to return after lunch and surf at high tide. On the full tide, the rock outcrop would offer good shelter and perhaps a point break would form. This wasn't so inspiring for 'Animal' Chris Canning or myself, both 'goofy-footers'. In all probability we would get nailed on the rocks.

Johnny McIlroy - Reenroe 1967
Photo by Des Thompson
After lunch, the change in the wind was nothing short of a miracle. The wind had dropped, the sun was shining, and the surf was classic! Clothes flew everywhere. This was the best surf we had seen since arriving in Ireland. Someone, sometime, has got to make the supreme decision and our sacrifice came at Reenroe. This beautiful surf just had to be recorded on film. So, lassoed with gadget box, 35mm camera, televerter, telephoto lenses etc, and John with his 8mm movie camera, we clambered over the rocks to record the action. Rod Sumpter joined in with his 16mm camera and was soon shooting away. The session was packed with every trick in the surf book; we were now a certainty for high tea, and bed & breakfast again. In the evening, everyone was cock-a-hoop at salvaging a terrific day from a ghastly beginning, and after a whacking great feed, there was a session in the poolroom before propping up the bay and talking surf for the rest of the evening. Most of the visitors had by now become well versed in our surf jargon and no longer thought our attire of baggies, T-shirts and flip-flops strange. We had really taken over that night. At around 2.00am, a slow drift to hit the sack called an end to a terrific day.


Billy Huggard's family now run the Lake Hotel in Killarney