There are many Sites to see in the Killarney Region, here are some of the main Sites of Interest :
Muckross House, Muckross Abbey, Ross Castle, Torc Waterfall, Ross Castle, Innisfallen Abbey, Dinis Cottage, Old Weir Bridge, Bricin Bridge, McCarthy Mor Castle, The Lake Hotel, O'Sullivans Cascade, Old Copper Mines & Saint Mary's Cathedral.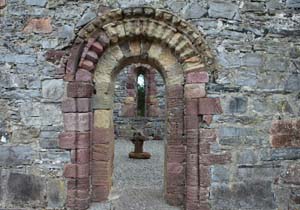 Church at Innisfallen Abbey on Innisfallen Island on the Lower Lake Killarney.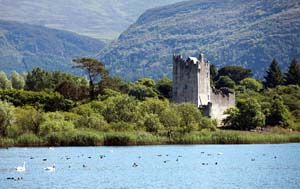 Ross Castle Killarney
A visit into Ross Castle is recommended take the Guided tour of the Castle; here you can also walk the Mining trail to Ross Island and the old Copper Mines. Copper was first mined in Killarney 4000 Years ago. Opening Hours
11 March - 27 October Daily 9.30 - 17.45
Average length of visit: 1 hour
Last admission 45 minutes before closing
All groups of 10 people or more must be pre-booked
Admission Fees
Adult: €6.00
Sen/Group: €4.00
Child/Student: €2.00
Family: €14.00

Muckross Abbey in the Killarney National Park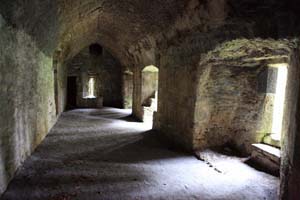 A walk to Muckross abbey is a must when in Killarney, its a beautiful walk in the Killarney National park which leads to the Abbey and on to Muckross House and Torc waterfall.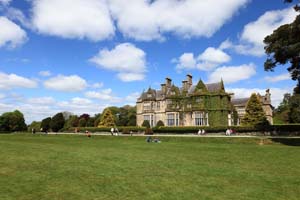 Muckross House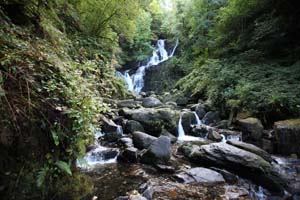 Torc Waterfall in the Killarney National park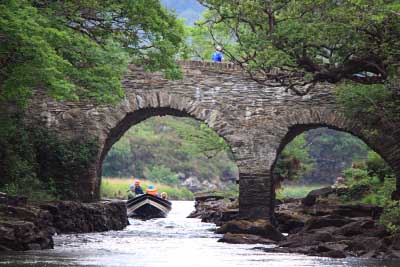 Old Weir Bridge Killarney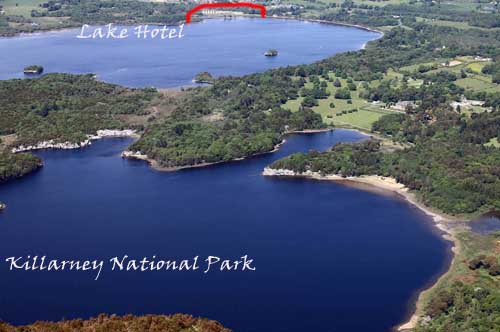 The Lake Hotel & the Killarney National Park