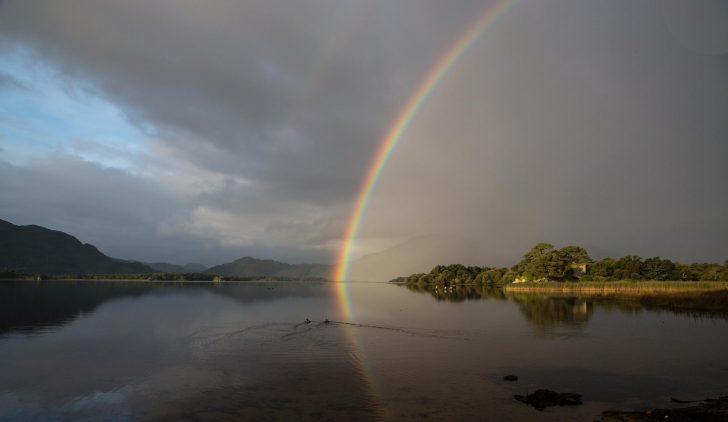 What to do in Killarney if it Rains
Here are some things you can do in Killarney in the rain.
What to do in Killarney if it Rains!
Visit Muckross House and do a tour of the house
Torc Waterfall is tree-lined from the carpark and is about 150 meters and well worth a view, its amazing in or after rain
Have Lunch at the Lakeside Bistro overlooking a 12th Century Castle at Lake Hotel and check out the museum type set up on the walls in the public lounges
Take a tour of Ross Castle
Covered in Boat trip on the Waterbus at Ross Castle, great history of Killarney
Take the road Train tour of some great spots in Killarney
Go Shopping in Killarney, great shops and interesting things to see.
Is a Pub Crawl out of the question, over 30 pubs in Killarney !!
Our advice is to bring a raincoat or rain cape there are so many things to do outside where shelter from the elements is provided, we encourage our visitors to get out and about and enjoy your vacation, one of the down sides of Killarney being such a beautiful region is the moist climate that comes with it. That said there are very few days in the year where it is too bad to get out, once you get going it's very enjoyable to be jumping in from a rain shower to a open fire and have a nice lunch in one of Killarney's many places to dine.
Rain can be part of the whole Irish experience, if you want dry sun and hot climates this is the wrong place for you, if you wand warm welcomes, nice people and a really enjoyable experience this is the place for you, you may even if lucky have 100% dry weather on your visit to Killarney.
 Cardiac Hill Killarney
One of my favourites walks even in very bad weather because you get great shelter from the elements and a good work-out it is a strenuous walk/climb so follow the advice on the sign about Clothing and footwear.
A bit further from Killarney in Kerry, you can enjoy
Aqua Dome in Tralee, 30 km indoor Waterslides and pool
Ocean World in Dingle 60 km
Climbing wall in Dingle
Kerry County museum Tralee
Crag Caves in Castleisland 30 km Play area and Amazing Caves underground