Ireland's Native Red Deer only exist in a pure form in Killarney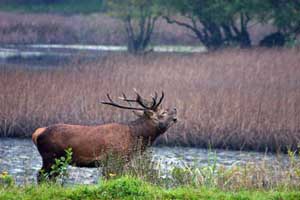 Stag roaring for the breakfast guest at the Lake Hotel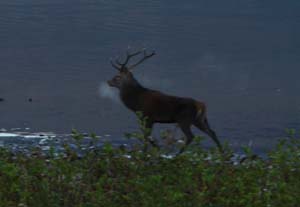 Ireland's Native Red Deer in the Lakes of Killarney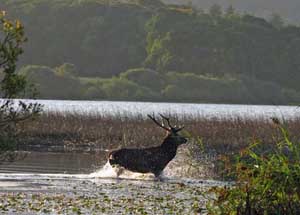 Red Stag trashing through the Lake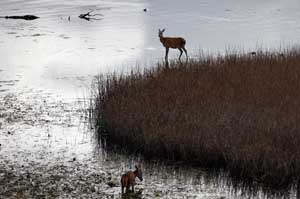 Female Red Deer in the Lake near the Lake Hotel

The Lake Logo shows the Killarney Red Deer the White Tailed Eagles in its setting unmatched in Kerry. 12th Century McCarthy Mor Castle, the Lakes of Killarney and Torc Mountain.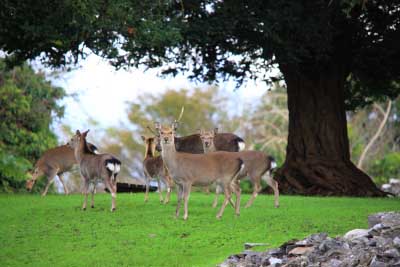 Sika Deer on Innisfallen Island Killarney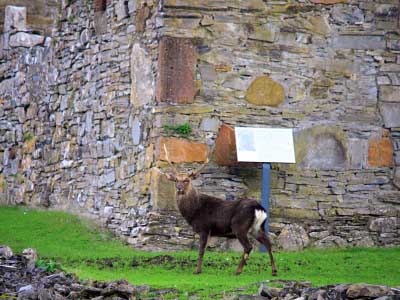 Sika Stag in Kerry
The Annual Deer Rut takes place each year from Late September to late November each Year. It peaks around the middle of October for the most spectacular sounds. You can hear the Stags roaring and even hear the antlers clash between Stags fighting.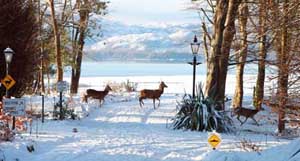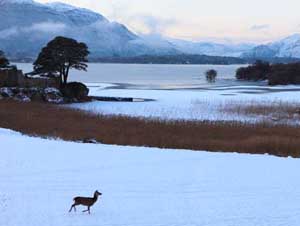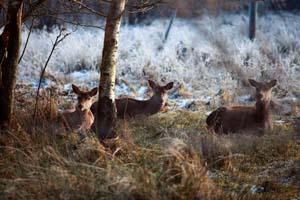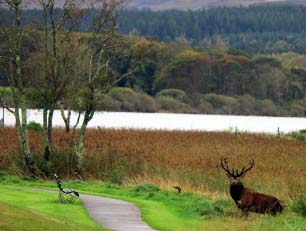 Red Deer Stag infront of the Lake Hotel in Killarney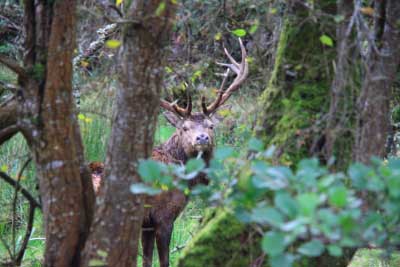 Woodland Deer in Killarney