Killarney Ireland a Tourist Destination
What to do in Killarney ?

Make your Stay more enjoyable

Find something New !

We advise avoiding living out of a suitcase and stay an extra day in Killarney, it is in the best area to see Ireland's best showcase like the Ring of Kerry, Dingle, Killarney National park. Lots of nightly entertainment, Golf, Fishing, Cycling, Hiking, Surfing "etc". Try the Gap of Dunloe a Great Adventure with a 22 Km Boat Journey, Cycle / Walk the Glacial Valley of the Gap of Dunloe.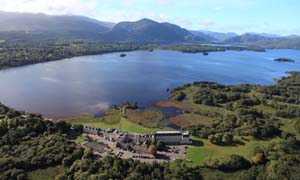 Located by the Lakes of Killarney next to all the Trails and National Park the Lake Hotel is an ideal base for your trip to Killarney. Situated on the Ring of Kerry yet only 1.5 miles from the town centre, it offer Guests Free Parking, 12th Century floodlit Castle, Outdoor Hot Tub, Wild Native Red Deer on grounds. You can regularly see the White Tailed Eagles over the Lakes. The Lake Hotel offers Traditional Irish Hospitality and offers customized Information to enhance your day trips like the Ring of Kerry, Dingle, Gap of Dunloe.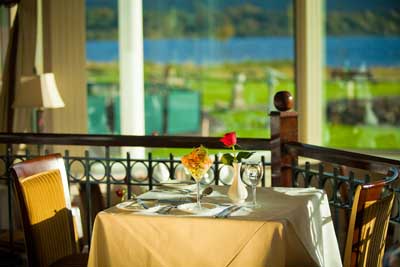 Killarney Restaurants, Lakeside bistro overlooking the Killarney National Park & a 12th Century Castle ruin.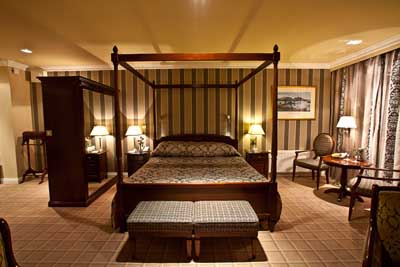 Castle View Hotel in Killarney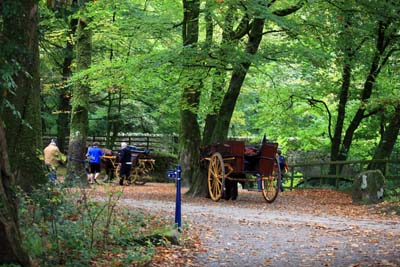 Stadt Killarney ..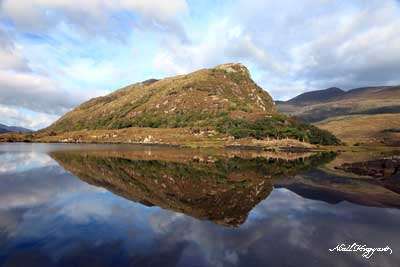 Eagles Nest in Killarney's National Park situated on the Ring of Kerry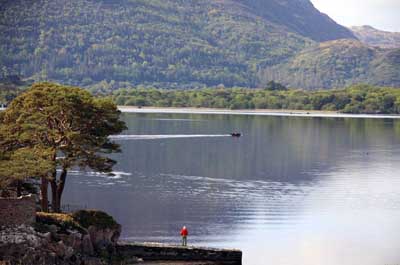 Views at Castlelough Castle Killarney
Killarney Jaunting Car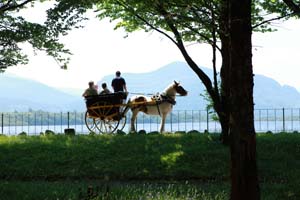 There is nothing like a Jaunting Car Tours in the Killarney National Park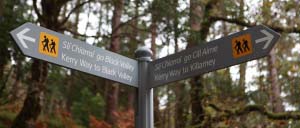 A walkers paradise, Killarney is a mecca for Walkers with endless walks through out the Killarney National Park and the surrounding Mountain Ranges.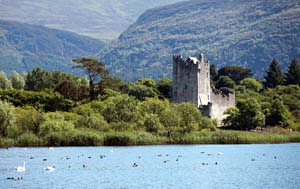 Ross Castle Killarney, built in built in the late 15th century by one of the O'Donoghue Chieftains. More History .....
Vacation Killarney offers Images & information on Killarney, the Region & the Lake Hotel Killarney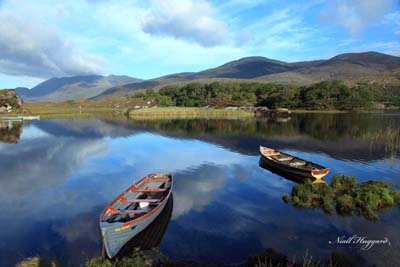 Upper Lake Killarney
5 Unique attractions in Killarney
Ireland's Native Red Deer, here since the Ice Age
Copper Mines dating back 4,000 Years
School of Learning at Innisfallen Abbey on Innisfallen Island, its said Brian Boru High King of Ireland
was educated here by the Monks in 950AD
The vast Killarney National Park
Ireland's Highest Mountain Carrauntoohil
Killarney Hotels
Romantic Weekend in Killarney /// Killarney Hotels Special Offers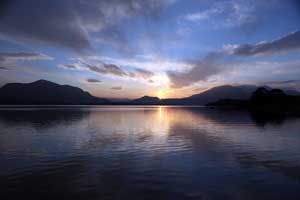 Sunset in Killarney at the Lake Hotel Killarney
Top 5 Activities in Killarney
Walking
Cycling
Horse Riding
Fishing
Kayaking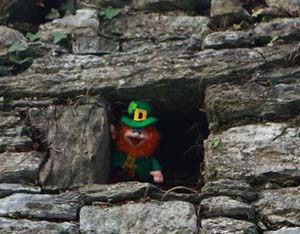 Leprechaun at Castlelough Castle in Killarney, on the grounds of the Lake Hotel

Irish Family Run Hotel in their 100 Year running Hotels in Ireland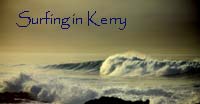 Surf from Killarney to the Kerry Surfing Spots
An Ideal 5 day stay in Killarney
Visit the Killarney National Park taking in Muckross House, Muckross Abbey, Dinis Cottage, Torc Waterfall,Ross Castle by Walking, Cycling or on a traditional Jaunting Car. A Boat Trip on the Lakes of Killarney is also recommended.
"The Ring of Kerry" Ireland's most scenic drive, The Lake Hotel in Killarney supplies a Map which has a Self Guided Tour for the Ring of Kerry. The Skellig Ring is optional but we do recomend it.
The Gap of Dunloe, Walk, Cycle or take a Pony & Trap through the Glacial Gap of Dunloe. Visit the Old Hunting Lodge at "Lord Brandon's" then take the 22km Boat Trip through the 3 Lakes of Killarney to Ross Castle.
The World Famous "Dingle Peninsula", Ryan's Daughter, Far & Away both Hollywood movies filmed here. It is Spectacular Costal Scenery at its best in Ireland.
The Beara Penninsula beautiful scenery taking in Kenmare, Caha Pass Tunnels, Glengariff, Garnish Island and Healy Pass.
Web Site & Images by Niall Huggard © 2013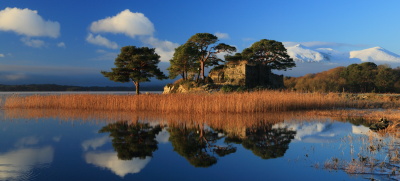 Killarney Ireland & the 12th Century McCarthy Mor Castle on the Lakes of Killarney